Joseph Henry Redman
(1848-1900)
| | |
| --- | --- |
| Born | Brighton, Sussex, England - 20th October 1848 |
| Married | St Nicholas Parish Church, Brighton - 9th May 1876 |
| Died | Wimpole Street, London - 9th October 1900 |
| Burial | ? |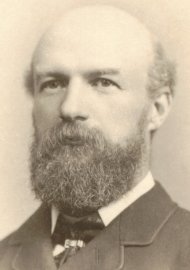 A Wimpole Street Dentist. LDS (RCS, Ireland in 1878), Doctor of Dentistry (Philadelphia). See his entry in the 1881 Census. He died prematurely from "mushroom" poisoning.
| | |
| --- | --- |
| Children | Ethel Redman (1877-1953), Harry Eastland Redman (1880-1950), Claude Redman (1882-1915), Enid Redman (1885-1966), Sydney Redman (1889-c1949). |
| Spouse | Ellen Carden (1852-1932) a cousin |
| Siblings | Anne Louisa (1843-e1908), Ellen (1845-1873), Emma (c1847-e1913), James Albert (1850-e1885), Kate (e1854-e1919), Alice Maud (c1855-e1920), Minnie (c1858-e1923), Nora (1860-e1925), Frederick William Carden (1862-bef1911). |
| Parents | Joseph Henry Redman (c1823-1894), Ann Carden (c1822-1878) |
WARNING: You may get confused initially with the Ellen wives because of the intermarriages between Cardens and Redmans, with a brother and sister (Alfred and Ellen) in the Carden family marrying a sister and brother (Ellen and Joseph) in the Redman family. In other words, Ellen Carden became Ellen Redman and Ellen Redman became Ellen Carden!
You can also read the notes by Lois Moriarty (née Redman) on the Redman Family.
Click to view any official Birth, Marriage or Death Records
---
---