John Stewart Little
(1851-1940)
Born
Lifford, Co Donegal - 6th August 1851
Married
(1) New Zealand - 19th March 1877
(2) New Zealand - 17th March 1898
Died
Hastings, New Zealand - 11th December 1940
Burial
?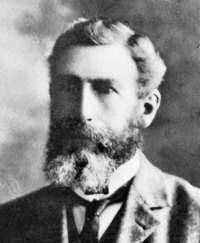 Emigrated to New Zealand in the 1870s where he had two wives and fourteen children. To this day, there are many descendants of his living in New Zealand.
Children
(1) William Henry Little (1878-1927), John Robert James Little (1879-1884), Maria Catherine Little (1881-e1951), Henrietta Little (1883-e1953), Charles Little (1884-e1949), Mabel Little (1885-e1955), Johnnie Little (1886-e1951), Minnie Little (1888-1888), Reuben Little (1890-1891)
(2) Stewart Alfred Little (1899-1962), Robert Winston Little (1900-e1965), Hugh Gerald Little (1903-e1968), Dennis Rupert Little (1906-e1971), Margaret Annie Louise Little (1910-)
Spouse
(1) Maria Anna Pierce (e1855-1895)
(2) Annie Mary Bates (e1865-e1935)
Siblings
Robert (1843-1855), Martha (1847-1931), Charles Colhoun (1848-1924), Henrietta Catherine (1850-1945), Mary Anna (1853-1935), Eugenie Louise (1856-1945) Margaret Eliza (1857-1933)
Parents
Robert Little (1814-1881), Henrietta Colhoun (1813-1874)
Also see the photos of John and his family in New Zealand and three letters that he wrote to his sister Martha in Ireland.
---